Richmond, Texas Pool Equipment Repair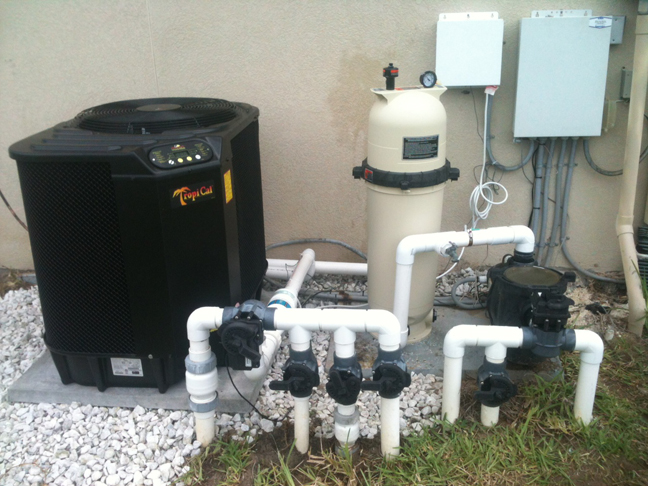 There's nothing like taking a refreshing swim during a hot summer day. But if your swimming pool is damaged or a component is broken, your swimming plans could be compromised. Don't get stuck indoors when our team is on hand to help. At Sarah's Pool Services, we offer reliable swimming pool repairs for residential and commercial clients, and we're ready to get your swimming pool back into working order. At Sarah's Pool Services, we go out of our way to provide the dependable service you deserve and expect. When you call on us for swimming pool repairs, you'll get to work with prompt, courteous specialists who are committed to getting your swimming pool fixed as quickly and efficiently as possible. We understand how frustrating it can be to have a swimming pool that's unsuitable for swimming. That's why we work our hardest to provide the timely service you need.
When you contact us via the web form or telephone we will take down your information and get you scheduled for a service call with one of our repair specialists. This service call costs $100 and includes 30 minutes of labor which in most cases is enough time to accurately diagnose the issue and get you a firm price to make the needed repairs. There is no "trip fee", "mileage charge", or other hidden fees. Should you need additional time this is available at $100 per additional hour. Also we understand your busy schedule and nothing irritates us more than having to sit home for 4 hours because the repair guy is supposed to come so we won't make you do it either!!! You are welcome to be on site for your service call but most of our customers choose not to. We will make the diagnosis and communicate with you via telephone and email the results and explain what we have found. That way you do what you need to do and we will get your swimming pool taken care of without wasting your valuable time! Don't get sidelined this summer. Call us for all your swimming pool repair needs.
We service all brands!
Sarah's Pool Services we are experts in all brands of pool equipment including: Pentair, Jandy, Hayward, Polaris, Goldline, Raypak, and more!
Stress Free Swimming Pool Repairs
Sarah's Pool Services experience of handling mechanical failures, equipment repairs and plumbing issues for swimming pools. We perform equipment installations to upgrade swimming pool systems to be energy efficient and user friendly
Innovative Technology
The pool industry has changed drastically in recent years with the addition of wireless computer control systems, lo-nox digital heaters, computerized variable speed pool pumps and salt systems Sarah's Pool Services technicians are trained and attend industry classes, seminars and conventions to keep their knowledge current of new pool repair techniques, trends and pool technology.
Swimming Pool Repairs & Installation
• Swimming Pool Pumps and Motors
• Swimming Pool Filters
• Swimming Pool Filter Cleaning
• Swimming Pool Heaters
• Swimming Pool Auto Cleaners
• Swimming Pool Lights
• Swimming Pool Booster Pumps
• Swimming Pool Timers
• Swimming Pool Computer Controls
• Swimming Pool Salt Systems
• Swimming Pool Plumbing Repairs
• Clearing of Clogged Swimming Pool Lines
• Swimming Pool Valves
• Water Leaks