Richmond, Texas Tile and Stone Cleaning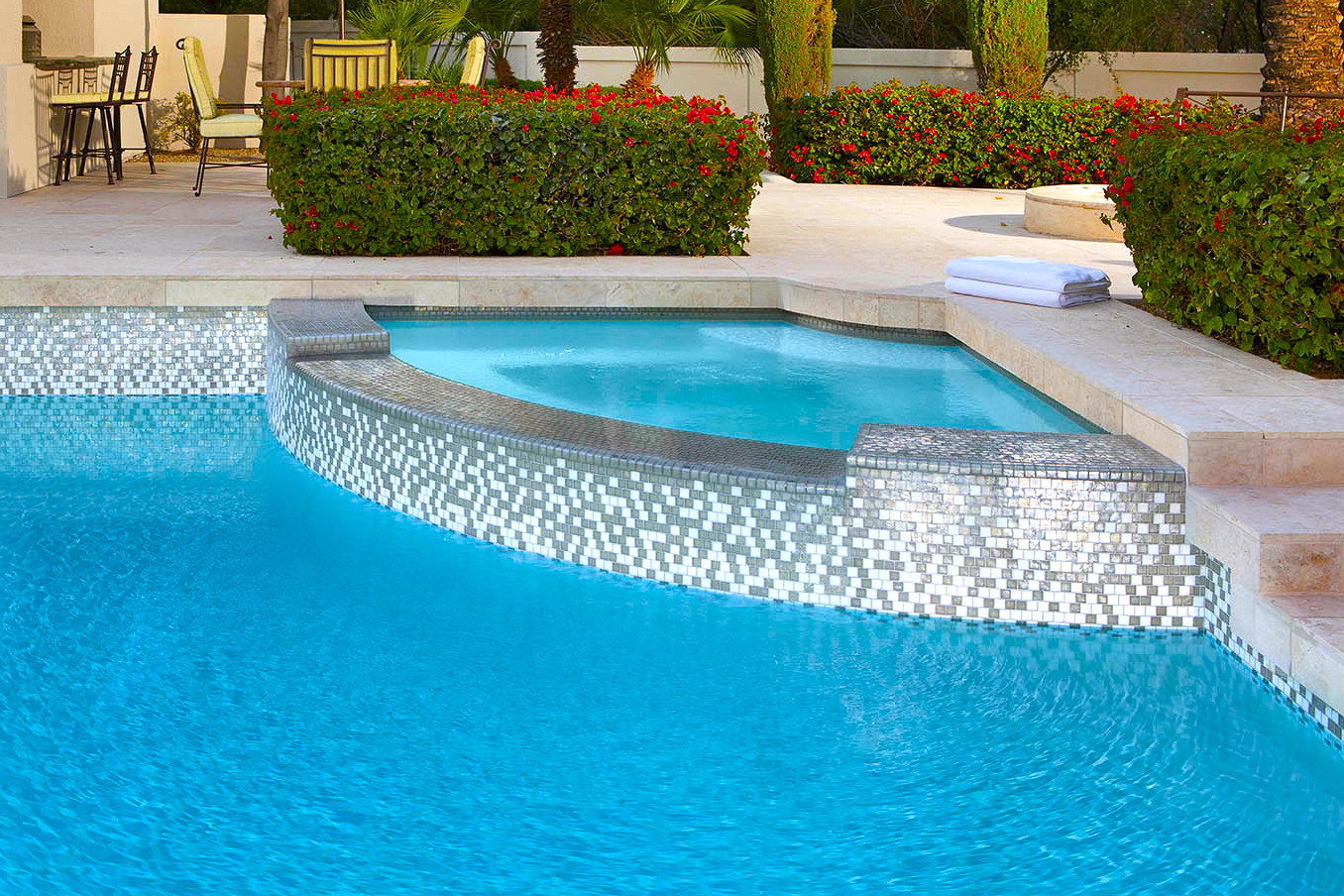 Our swimming pool tile cleaning equipment is so advanced, that most swimming pools can be cleaned faster, it uses less material and WILL NOT DAMAGE ANY SWIMMING POOL TILE! There will be NO GLASS BEAD etching with our swimming pool tile cleaning process! Not only do we offer swimming pool tile cleaning, but we can also clean calcium from brick, flagstone, glass swimming pool tile and even the softest of all swimming pool tile, blue swimming pool tile.
Our tile cleaning method gently removes hard water deposits from swimming pool tile or stone swimming pool surfaces. We implement a revolutionary process that uses mineral clear buildup from tiles. We use a power washer with a special injection nozzle. The water and media removes the calcium deposits and polishes the tile. Then, we rinse any debris off of the tile. Once the tile is clean and dry we apply a protective sealant. This causes the water to bead up and run off.
Since it is softer, our mineral cleansing technique never damages surfaces
Other Benefits of Using Mineral Cleaning on Swimming Pool Tiles:
• Safe for People, Pets and Plants
• Safe on Tile or Stone Surface
• NO Pitting on the Glaze
• NO Inhalation Danger
• NO Damage to Swimming Pool Pumps or Sweepers
• NO Harsh Acids or Chemicals
• Does Not Change the Swimming Pool pH